Interview with Michaël Iancu, Doctor in History and Director of the Maimonides-Averroes-Thomas Aquinas University Institute, concerning Montpellier's involvement in the European Days of Jewish Culture.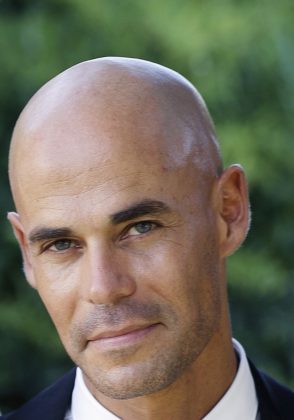 Jguideeurope : What event will open the next European Days in Montpellier?
Michaël Iancu : The visit on September 4 at 2pm of the medieval Mikveh (12th century) in Montpellier; then the visit of the medieval Jewish quarter, including the synagogal building of the 12th/13th centuries, a Hebrew worship space of the 12th century, declared a "historical monument" in 2004; then a tour of the alleys of the medieval Jewish habitat (in the seigniorial fiefdom of the Guilhem family) will be proposed to the public, with the apprehension of seven historical explanatory windows on the intellectual impact of the Jewish populations in the city in the Middle Ages.
Which speakers will participate in the other events?
I will be speaking at 4 p.m., as part of the 2022 "Renewal" theme, for a conference: "Between the medieval and contemporary eras, the renewal of Occitan Judaism."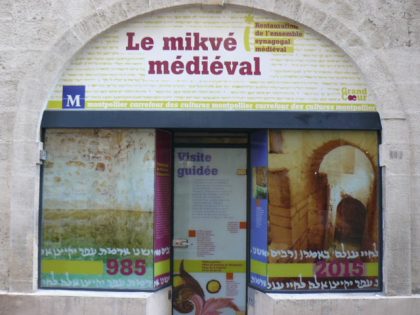 Do you notice any changes in audience expectations compared to the pre-Covid period?
The public has returned in large numbers after the Covid-confinement period even though vigilance is still required. We now film all our events and post them on our YouTube channel. This way, people who cannot travel do not miss out on the Maimonides program.
How do you explain the great success of the Midi Libre's special issue devoted to Occitan Judaism and is it still available online?
There is a growing interest in better understanding our common history. Montpellier and more broadly the Languedoc region were, for the medieval period, a land of passage and mixing, of Judeo-Christian encounters around the Greek-Arabic legacy. For a long time, all Jewish origins, whether familial or patrimonial, were denied. Today, without going so far as to be proud of it, there is a real curiosity about the Jewish roots of France and Europe, roots that are eminently Christian but also Hebraic. The success of the special issue can be explained in part by this.