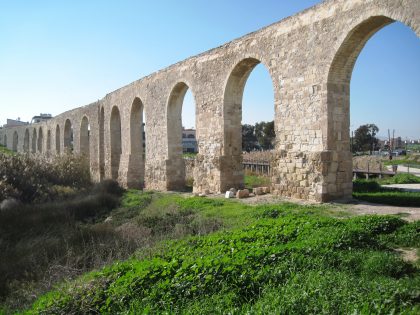 The Jewish presence in Cyprus probably dates from the 3rd century BC, during the Roman conquest of the island.
There seems to have been at least three synagogues, in Lapethos, Golgoi and Constantia-Galamine. The Jews took part in the revolt against Rome led by Artemion in 117 and were driven from the island by the Romans as a punishment.
The Jews settled there over time, as Benjamin de Tudela attested in the 12th century. A stabilization that continued until the advent of the Ottoman Empire.
From the end of the 19th century, following the British conquest and the rebirth of Zionism, dozens of Jewish families settled on the island. Some hoping to be able to reach Palestine then under British mandate but limiting access. In 1901, the island had 120 Jews, most of them living in Nicosia.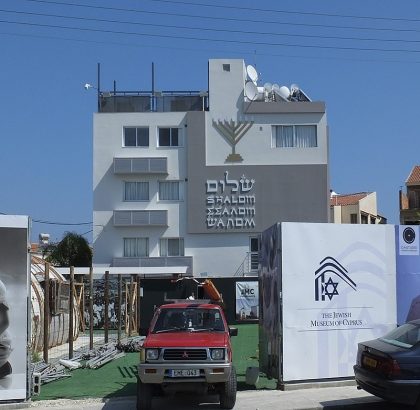 Following the rise of Nazism in Germany, hundreds of Jews found refuge in Cyprus. When the war ended, the island was used by England as a detention camp for more than 53,000 Jews who wished to join Israel.
They suffered from very difficult living conditions, somewhat alleviated by the help of international organizations like the Joint Distribution Committee (JDC) and the help of thousands of courageous Cypriots. Many of the prisoners had to wait there until Israel's independence in 1948.
In 1951, only 165 Jews lived in Cyprus, a figure that fell to 25 in 1970. It took a few decades for that number to rise again significantly.
In 2005 a  Chabad House opened in Larnaca, the first official Jewish place of worship for centuries. A few hundred Jews then lived in Cyprus. Arieh Zeev Raskin became its first rabbi.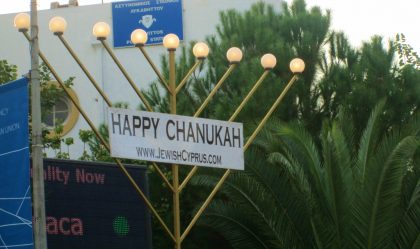 Apart from the Chabad House in Larnaca, there are also four other similar places on the island. In  Nicosia,  Paphos,  Limassol and  Ayia Napa.
In 2020, this figure will be close to 3,500. Not to mention Israeli tourism, which has been on the rise for the past twenty years, with the two countries maintaining strong economic, cultural and security ties. The country also hosts many civil marriages of Israelis, but also of Lebanese, who do not wish to depend on the religious authorities of their respective countries.
A Jewish museum is currently under construction in Larnaca to showcase the contributions of Jewish culture to the island as well as the courageous actions of Cypriots during the war to help refugees. It will also feature 19th century Torah scrolls.