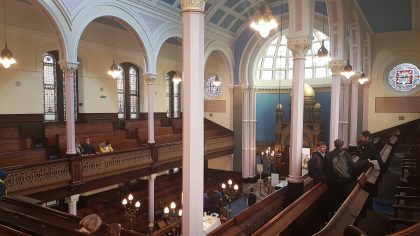 If Scottish Jews did not suffer the same fate as English Jews with the expulsion of 1290, it is mainly because there were hardly any Jews before that date in the country. Administrative documents make it possible to note the presence of Jews in Edinburgh at the end of the 17th century.
Edinburgh, then Glasgow, were the first Scottish Jewish communities. Mainly through access to universities, when students obtained the right at the end of the 18th century to study there. These students then settled permanently in the cities.
The first synagogue was built in Glasgow in 1823. It was moved into an apartment on a transitional basis. At the end of the 19th century, the Garneth Hill Synagogue was built.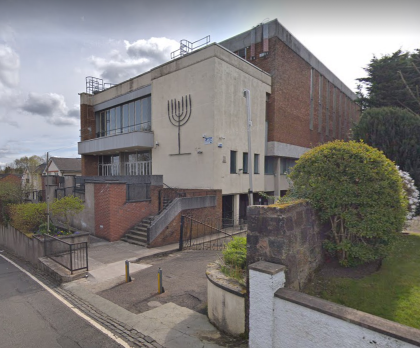 The arrival of Jews from Eastern Europe during the pogroms unfolding in their homelands, favored Glasgow more than Edinburgh. The latter was known at the time by the representative of the Jewish community Salis Daiches, who came from a long line of rabbis from Lithuania. He united the community and was its spokesperson in the complicated period of the interwar years. The synagogue built in 1932 on Salisbury Road was created in his homage.
In 1971, the presence of 15,000 Scottish Jews was recorded. The vast majority lived in Glasgow (13,400 people) and the rest in Edinburgh (1,400), Dundee (84), Ayr (68), Aberdeen (40) and Inverness (12). Forty years later, the number of Scottish Jews fell drastically: 5,887, which is less than one percent of the population. Of these, 4,224 lived in Glasgow, 763 in Edinburgh, 30 in Aberdeen and 22 in Dundee.