Here's our interview with Janus Møller Jensen concerning the various events organised at the Danish Jewish Museum.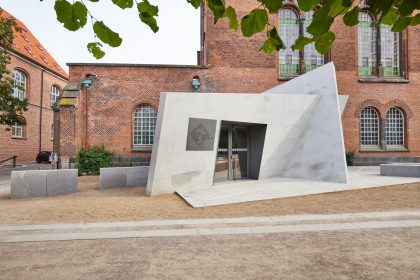 Jguideeurope: Will some special objects and documents be shown at the museum for the 80th anniversary ?
Janus Møller Jensen: We are having a special focus on the story at the museum this year. We are showing the VR-film End of Night that will take you on a journey across Øresund and through the memories of the ageing Josef. The film is a strong emotional experience that evoke the feelings, dramas, and dilemmas of the flight and its consequences. Beside the film we have a special exhibition called Flight and persecution in the 20th century that places the story of October 1943 in the general context of the 20th century. It shows several strong and unique objects from the rescue-operation.
Which Danish political and cultural institutions are participating ?
The 80th commemoration of the rescue includes a number of activities and events particularly in the autumn in both Denmark and internationally. The main official events are taking place the Royal Theatre in Copenhagen on the 8 October with the participation of the royal family and the government. It is followed by a two-day seminar in Gilleleje 9-10 October, with the participation of both scholars and politicians including the foreign minister.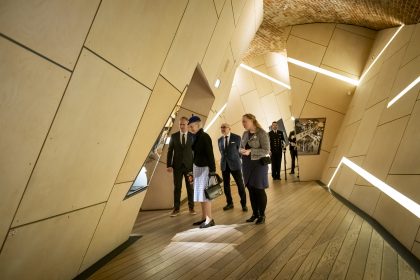 A difficult question, especially for the countries where the population didn't demonstrate a courage even close to Denmark's, is how much information was really known by the Danish population about the dangers faced by the Jews. What do contemporary historians think ?
This is a disputed subject in Denmark. News of the action against the Danish Jews were leaked by the German authorities. By October 1943 news of the massacres and systematic killings had undoubtedly reached Denmark. The fear and sense of danger was real. The Jews fled for their life and those who helped were convinced that they faced immanent persecution of transport to the camps for their assistance.
Is the museum organizing historical tours enabling visitors to see where and how the Jews were saved during the war ?
As part of the commemoration there will be organized tours and lectures as well as the raising of new monuments along the coast both by the Danish Jewish Museum and many of the local museums along the coast and other cultural institutions.