Göteborg is known for its beautiful synagogue blending many styles. Here's our interview with Shahar Isak project manager of the Jewish community of Göteborg.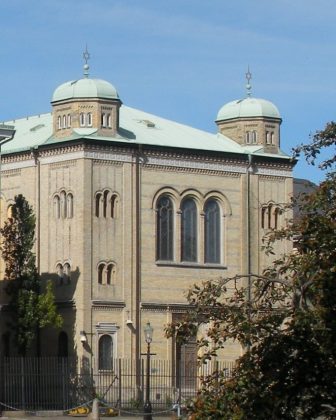 Jguideeurope: What are you organizing for the European Days of Jewish Culture this year?
Shahar Isak: On the 3rd of September, we are going to have a "taste" of Jewish culture with live music, stand-up, choir, and Jewish food from gefilte to burekas.
Are there other cultural events scheduled for 2023-24?
We have 2 theater performances, 2 concerts, and 2 evenings with authors.
Which place linked to Göteborg's Jewish heritage do you think deserves
to be known better?
The island of Marstrand (you can read about the history of the island https://judiskamuseet.se/in-sailed-the-jews/?lang=en)
Due to security issues the access to the synagogue has been limited those last years?
Yes, every year we open our synagogue to tourists who wish to pray there and guide them throw the history of our community.