Prague is known for some of the most beautiful and varied synagogues of Europe, taking us to so many cultural journeys marked, from the Golem's genizah to Kafka's Journals. Here's our interview with František Bányai, František Bányai, Chairman of the Jewish community in Prague, about the upcoming events organized.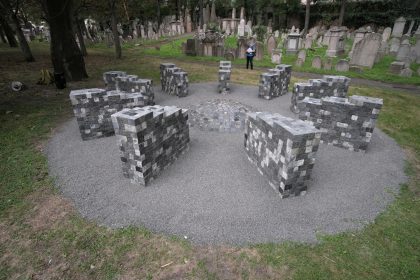 Jguideeurope: Are the Jewish institutions of Prague participating in the European Days of Jewish Culture. If so, what will be organized?
František Bányai: The European Days of Jewish Culture in the Czech Republic are organized through the Federation of Jewish Communities in the Czech Republic. As far as I know, there is no event scheduled in Prague yet, but that may change before the deadline.
Are there other cultural events planned for this autumn?
The Jewish Community in Prague is preparing several guided tours of the Old Jewish Cemetery in Prague – Žižkov in cooperation with the Prague 3 Municipality. Part of this program is a lecture on the cemetery symbolism that is found in this cemetery. In addition, guided tours of the Jerusalem Synagogue are also held in autumn. Enclosed you find the program of Organ concert at the Jerusalem Synagogue.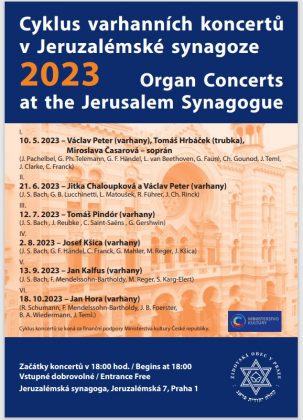 Which place related to Prague's Jewish heritage should be better known?
It is definitely the previously mentioned Old Jewish Cemetery in Žižkov, which has a very turbulent history. It was heavily devastated in the post-war period, then largely converted into a public park, only to be replaced by a television transmitter in the 1980s. This cemetery also includes the Return of the Stones Monument, which is built from the cobblestones that were used to pave Wenceslas Square, most of which came from cut up tombstones from the dismantled Jewish cemeteries. See the enclosed photo.
With the rising genealogical interest, do you receive many requests for information concerning Czech ancestors?
Currently we do not observe an increased interest of genealogical researchers. If we receive such inquiries, we usually refer them to the National Archives, which stores records of former Jewish communities. We do not have such records ourselves.