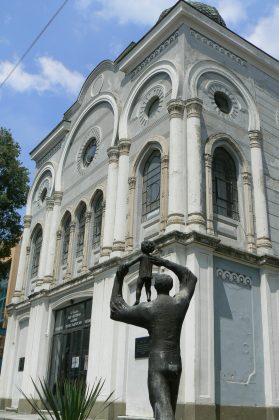 The synagogue here has been transformed into an art gallery.
Built at the turn of the century following plans of the Italian architect Ricardo Toscani, during the 1960s it was completely remade into an exhibition space for some 2500 works by contemporary Bulgarian painters, as well as for a collection of old icons.
A terrorist attack was carried out against Israeli tourists in Burgas in 2012.