Jewish Community of Osijek
Ul. Stjepana Radića 13, 31000, Osijek
Jewish cemetery of Osijek
Rastanci ul. bb, 31000, Osijek, Croatie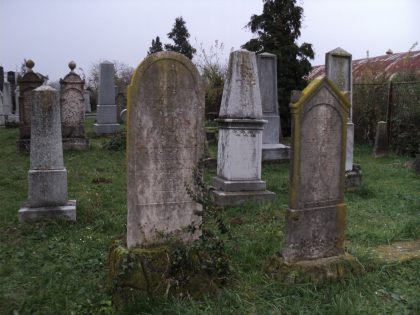 In 1847, fifty or so families helped found the community in Osijek, Slavonia's main city. A school and synagogue were quickly built, presided over by Rabbi Samuel Spitzer, author of religious, cultural, and historical books. His son, Hugo Spitzer, became a pioneer of Zionism in Yugoslavia at the turn of the twentieth century.
The community consisted of 2600 members in 1940, 90% of whom were killed in the Jasenovac, Djakovo, and Loborgrad camps in Croatia, as well as Auschwitz.
At the headquarter of the city's small Jewish community, a museum houses the remains of objects rescued from the main synagogue, destroyed during the war. In Osijek's main square, there is a monument dedicated to the victims of the Shoah. A  Jewish cemetery can also be found in the city.