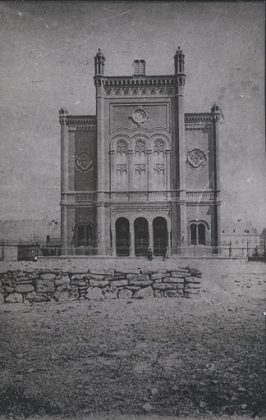 Built at the turn of the twentieth century by architect Franjo Klein, the Grand Synagogue of Zagreb was entirely destroyed in 1941 along with Croatia's approximately thirty other active synagogues.
Today, a far more modest establishment, located on the same site as where the Jewish Community Center headquarters used to be, serves as a place of worship.
Besides a collection of religious artifacts, the community's offices also house one of the largest Jewish libraries in the region of the Balkans, which has collected over 20 000 volumes, some of which date back as long as the fifteenth century.
Built 120 years ago on the city's north side, the  Mirogoj cemetery rivals the most beautiful in Europe. Its sizable Jewish section has the unique quality of featuring Christian and non-Christian tombs side by side.
Over time many Jewish graves were sold to Christians after their leases expired due to the disappearance of entire families during the war, and this accounts for the unusual arrangement.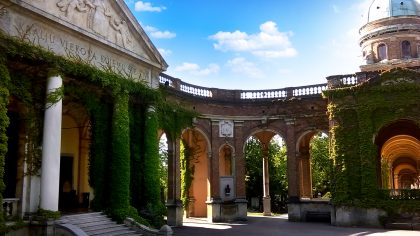 Also remarkable are the burial stalae of local upper-middle-class families, including those belonging to the Deutsch-Maceljskis, the Alexanders, the Priesters, and the Ehrlichs.
The Jewish area begins immediately to the right of the main entrance, and at the back of the cemetery, there is a monument depicting Moses holding the Ark of the Law in commemoration of the Shoah.