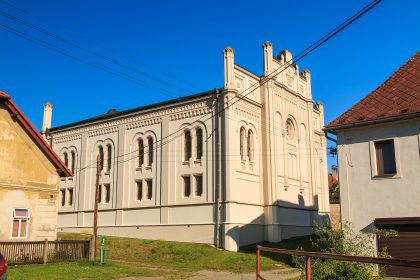 The small town of Golcuv Jenikov near Caslav had a significant Jewish quarter of some fifty homes to the south of the town's central square. Most have kept their original appearance. Of interest is that Christian also lived in Golcuv Jenikov Jewish quarter.
The oriental neo-Romanesque synagogue was constructed in the middle of the nineteenth century.
The Jewish cemetery has some interesting Baroque tombs.
The nearby little town of Hermanuv-Mestec had a significant ghetto close to the current Havlickova Street. Its synagogue now serves as a warehouse, but the aron had been preserved.