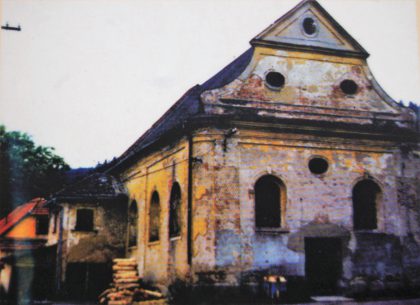 Jews began settling in Lomnice in 1656. The eighteenth-century ghetto is composed of a square where one can still see the rabbi house and yeshiva.
The Baroque-style synagogue was built in 1870 in the ghetto. Rehabilitated after the war, it was restaured in 1997 and today houses cultural events.
You can access the Jewish cemetery through Zidovske street. Dating from the eighteenth century, it is composed of about 500 tombstones, the oldest one from 1716. At the cemetery's entrance, you can visit a small exhibition depicting the life of the Jewish community of Lomnice.