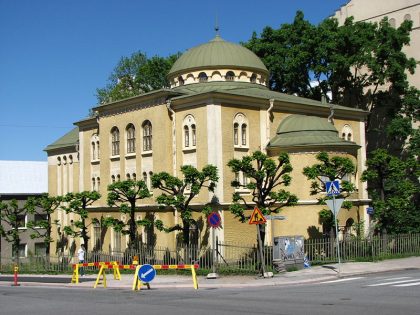 Turku was an important city when Finland was part of the Kingdom of Sweden before independence. It has a Jewish presence dating back to the 19th century, with some dating back to 1853.
Following the city's donation of a plot of land in 1900, the Turku  Synagogue was built in 1912. Mainly architecturally influenced by Byzantine art and Art Nouveau, which was very popular at the time. The synagogue is Orthodox and like in Helsinki, despite the fact that most Jews in Turku are not very religious.
The community center which is right next to the synagogue dates from 1956. In the 1950s, the community had 350 members. However, over time, many people moved to Helsinki or Israel.
The city of Turku also has a small Jewish cemetery.