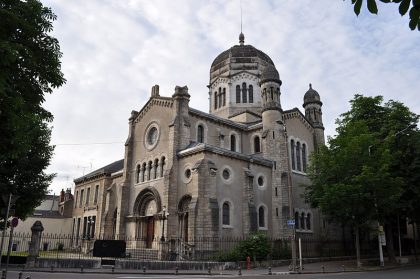 The first documented traces of the presence of Dijon Jews date from the end of the 12th century. They lived mainly on rue de la Petite-Juiverie, currently called   rue Piron, rue des Juifs, currently  rue Buffon and rue de la Grande-Juiverie, currently  rue Charrue. The synagogue was on the first of these streets. A Jewish cemetery was located in what is now rue Berlier. About fifty Jewish tumular stones were discovered there between 1885 and 1900.
There were famous Jewish doctors in the Middle Ages, including Solomon of Baûme and Elie Sabbat. The 14th century saw a series of expulsions and reintegration, as in other cities of France, ending with an expulsion in 1394.
The emancipation granted by the French Revolution allowed the Jews to return to these lands, an overwhelming majority of Jews of Alsatian origin. The Jewish population thus went from 50 families at the turn of the 19th century to 400 individuals at the beginning of the 20th century.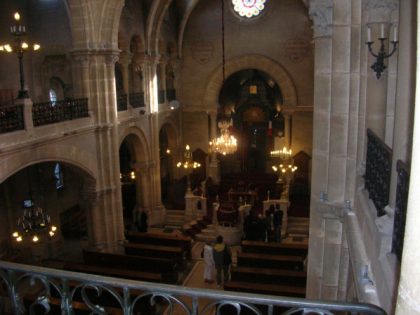 The current neo-Byzantine style  synagogue was built by the architect Alfred Sirodot in the 1870s, replacing the too small one on rue des Champs.
A large part of the 376 Dijon Jews identified in 1941 and resistance fighters in the city were victims of the Shoah. Among them, Rabbi Elie Cyper, prisoner of war in 1939 who escaped and joined the Resistance, captain of FFI in particular in Périgueux, who was deported and murdered in Lithuania in 1944. Help from the population of Dijon and smuggling networks allowed half of Dijon's Jews to flee south.
In the aftermath of the war, the community was rebuilt thanks to the arrival of Jews from North Africa and Alsace.