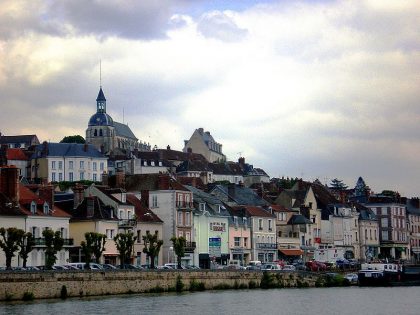 If the origin of the presence of Jovignian Jews is not certain, its medieval presence is notably noted by the number of Tossafists who lived in the city in the 12th century.
Among them, Menahem Perez de Joigny and Yom Tov Ben Isaac de Joigny. Other eminent scholars followed before the expulsion of the 14th century.
The emancipation of the Jews of France through the French Revolution will not bring many Jews back to the city. Thus, Joigny listed 10 Jews in 1841. The  Street of the Jews is the only vestige of this rich medieval cultural period.