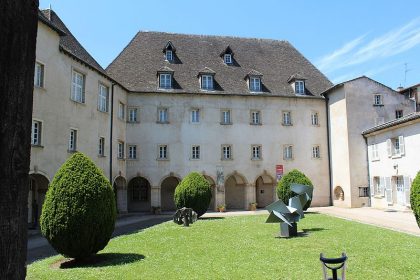 The presence of Mâcon Jews has been documented since 820 during pressure against the Jews to convert. But their presence dates from at least the 6th century.
A good part of these were then wine growers. A Jewish quarter was located in Bourgneuf. The   Ursulines Museum has medieval Jewish tombstones.
Following the expulsion of the Jews in 1394, a small community was finally able to rebuild there following the emancipation granted by the French Revolution.
On the eve of World War II there were only about fifty Jewish families from Mâcon. A  synagogue was set up in 1962, for a growing community following the arrival of Jews from North Africa during that decade.