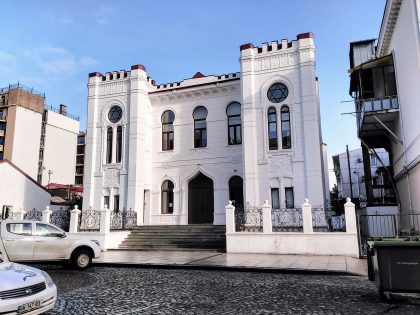 Large city on the shores of the Black Sea and important seaside resort, Batumi still has some Jewish sites. From Tbilisi, the easiest and most pleasant way is to go by train (about 5 hours, about fifteen dollars). Beautiful white building,  the synagogue of Batumi is located at number 33 Vazha-Pshavela street, in the old town, which you will reach from the station along the waterfront.
It was built between 1900 and 1904 on personal authorization of Tsar Nicholas II and according to the plans of the architect Simon Volkovich, who drew inspiration from the synagogues of Amsterdam and The Hague.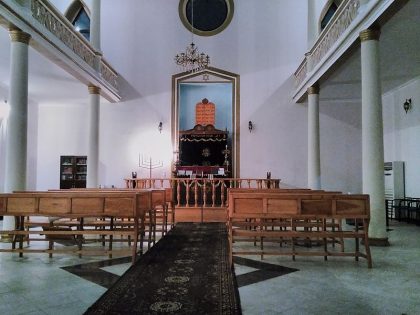 The Batumi synagogue was used by Ashkenazi Jews in the city until 1923. It was then used as a sports hall during the Soviet period, before being surrendered to the community in 1993 and reopened in 1998.
A dozen of a few minutes walk up the road to Vakhtang Gorgasali street, you will find at number 10 of the latter the  Beit Chabad Batumi, particularly active in summer during the influx of Israeli tourists. At this address, you can eat kosher at Mendy's, which offers Georgian and Israeli dishes in a very friendly atmosphere.