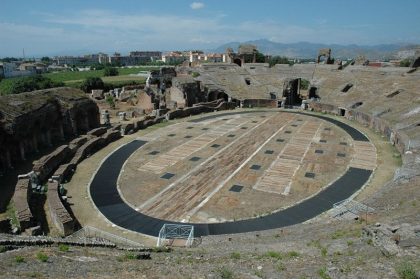 The Jewish presence in Capua appears to date from the end of the Roman Empire.
The ancestors of the liturgical poet Ahimaatz ben Paltiel lived in this city, occupying important roles in the financial management of Capua. According to Benjamin de Tudèle, who passed there, 300 Jews lived there in the middle of the 12th century.
Between this period and the 15th century, Jews engaged in other trades such as dyeing and medicine. Despite relative freedom, they also underwent forced conversions.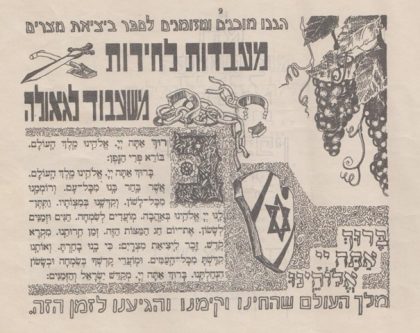 The city received refugees from the Spanish Inquisition at the turn of the 16th century, but the community of Capua was also forced to leave the city a few years later.
In 1946, Israeli soldiers, members of the Jewish Brigade serving under the British flag during World War II, were stationed in the city waiting to be able to return.
A specially written Passover Haggadah was found. They took part in helping Holocaust refugees and in hunting down the Nazis. The Haggadah was featured among others from this era in an exhibition at the National Library of Israel in 2018.