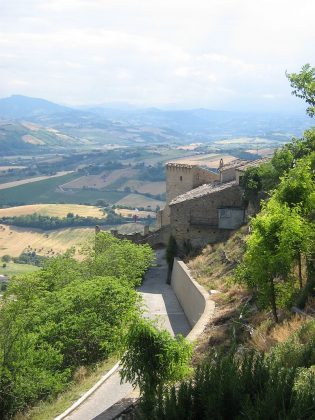 The town of Monterubbiano is situated at a high altitude and is very old, predating the Roman period. The medieval part of the town is still significant, as evidenced by its buildings, numerous churches and its archaeological museum.
The Jewish presence in Monterubbiano dates back to at least the 13th century. In contrast to the limited professional situation of their co-religionists in many other towns, the Jews were able to enter various professions. These included weaving and leather.
At first they lived in different parts of the city such as Contrada San Giovanni, San Basso and San Nicolo. In 1555, the latter became the Jewish ghetto. The old synagogue is believed to have been located in the present Via Garibaldi, at number 28.
Sources : Marche Jewish Itineraries by Maria Luisa Moscati Benigni