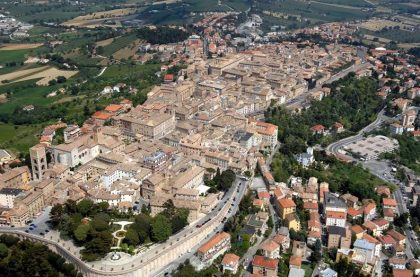 The city of Osimo is a strategically important place and has been the victim of numerous conquests by regional powers over the years. This is evidenced by the very old buildings, churches and imposing palaces.
The oldest written evidence of the Jewish presence in Osimo is a document from 1302, which describes their life in the city. At that time they lived mainly in the San Gregorio district. Authorised to settle there for professional activities related to loans, they diversified their commercial activities. In particular in import-export, weaving and crafts.
The Jewish population increased in the 16th century. About thirty Jewish families are mentioned in documents of the time, but there is no written record of a synagogue. This suggests that they prayed in an oratory in a private house. In the 1540s the climate deteriorated, with forced conversions and departures from the city. Following the papal bull of 1555, a ghetto was established in Osimo. It appeared to be located in Via Santa Lucia. However, few traces of it remain due to the successive building constructions undertaken from the 17th century onwards. Discriminatory measures were imposed on the Jews, in their professional and personal life, in their relations with the Christians. In the middle of the 16th century the Jewish population started to decline.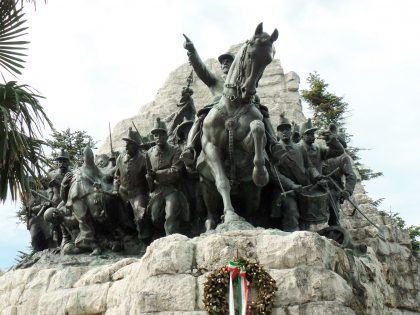 The Jews were expelled in 1569. Among them was Rabbi Jeudah ben Joseph Moscato. Born in the city, he was one of the leading cabalists of the Renaissance. He settled in Mantua, becoming the rabbi of his community. Some returned at the turn of the century following the easing of discrimination and announcements to that effect. However, in 1646 it was decided to prohibit the arrival of new Jewish citizens.
Another Jewish personality who left his mark on the region was the sculptor Vito Pardo. He was the creator of the work commemorating the Battle of Castelfidardo, which is located in a park north of Osimo. Many Jews bear the surname Osimo. Among them is Bruno Osimo, a translator born in Milan.
Sources : Marche Jewish Itineraries by Maria Luisa Moscati Benigni.