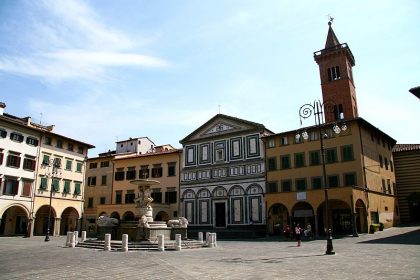 An important town in the Middle Ages, especially following the victory of Montaperti and the establishment of a parliament in 1260, Empoli became a significant industrial centre, especially for glassmaking. The Jewish presence dates back to at least the beginning of the 15th century when they were allowed to work in the banking sector, most of them coming from the town of San Miniato.
A majority of them lived in the southern part of the street that connected the Arno Gate to the Siena Gate (later Piazza del Popolo). An area nicknamed  Giudea. The ancient Jewish cemetery was probably located not far from there, taking the Via de Neri from the Piazza del Popolo.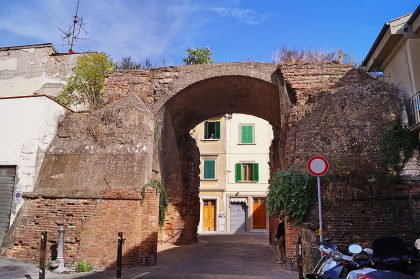 An ancient tomb with Hebrew inscriptions is presented in the  Pinacoteca di Sant'Andrea.
The Jews were expelled from the Florentine Republic in 1495 but were able to resettle in Empoli from 1514. About ten years later, a new migration of Jews took place, working mainly in the sale of woollens. Nevertheless, they were expelled again in 1570, most of them settling in the Florence ghetto.
The municipal archives have documents that attest to the ancient Jewish presence in Empoli. In particular a Babylonian Talmud.
Sources : Tuscany Jewish Itineraries by Dora Liscia Bemporad and Annamarcella Tedeschi Falco