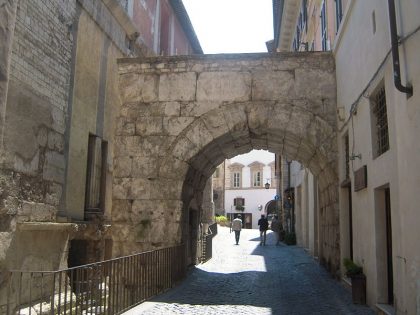 The Jewish presence in this city located in the Ubria region in central Italy seems to date at least from the end of the 13th century.
During the next century, they enjoyed equal citizenship rights and the community had a chance to prosper.
However, during the following centuries, according to the attitude of the various political and religious rulers both in the city and on a larger scale, this situation has become more complicated.
There were still a few Jewish families living in Spoleto at the end of the 16th century, among them famous doctors.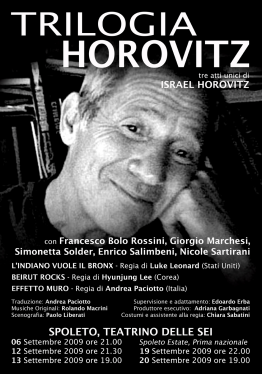 The Church  St Gregorio della Sinagoga still commemorates the ancient presence of the Jews of Spoleto.
The author Israel Horovitz had one of his first international successes there when he presented the play the "Indian seeks the Bronx" in 1968 which featured on Broadway, with two comedians of Italian origin whom he first revealed on the New York stages, Al Pacino. and John Cazale !
Those united on stage and would eventually play together again on screen in the classic movie "The Godfather", remembered for the roles of brothers Michael and Fredo Corleone.
Horovitz returned to Spoleto to thank the city for this early success and participated in a festival in 2009. That year, he presented plays focusing on racism and Middle Eastern tensions.