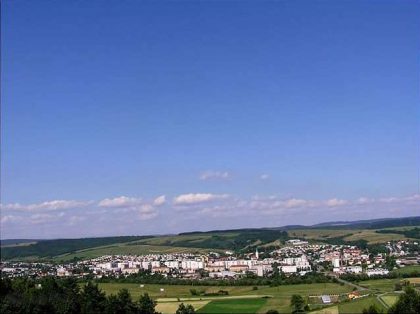 Approximately thirty miles northeast of Presov, the small city of Stropkov had one of the largest Jewish communities in the region and was an important center of Judaism.
Many of its Jews arrived from Poland in the seventeenth century, victims of the pogroms who were in search of the relative security in lands belonging to the Hapsburg Empire. Although allowed to work in the city, they did not have the right to live there or bury members of the community within the city limits. For decades, Jews were thus compelled to bury their dead in the cemetery of the neighboring village of Tisinec.
Stropkov's Jewish community experienced significant growth in the eighteenth century. Stimulated by the teachings of famous rabbis such as Chaim Yosef Gottlieb and Yekutiel Yehuda Teitelbaum, Stropkov became one of the most prestigious centers for the study of the Torah in all of greater Hungary and Galicia. Today there is not a single Jew left in the city. Most of the houses and shops of the Jewish quarter were razed after the war. And the memory of this community lingers in but a few scattered tombstones in the cemetery.