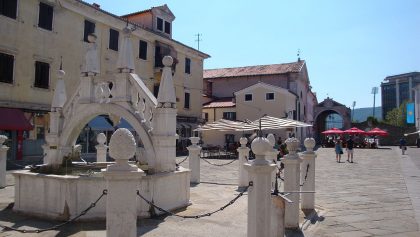 A very pretty little marina near the Italian border, Koper was ruled by Venice from 1278 to 1797. The imprint of this presence is still very visible architecturally on buildings in the city and its cathedral.
The Jewish presence probably dates from the Venetian era. Dating back, it seems, to the end of the 14th century. A ghetto was established there at the beginning of the 16th century.
The  ancient Jewish street (Zidovska ulica) is now called Triglavska ulica. This is where the medieval synagogue was also located.