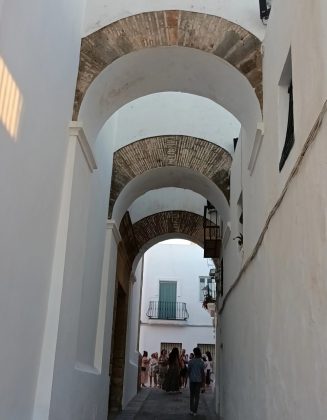 The Jewish community has existed since Visigothic times and grew considerably under the Muslim occupation.
When the first Christian troops arrived in 1266 under the command of Alfonso X of Castile, there were many synagogues, but most of the Jews preferred to leave the city and take refuge in Granada, which was still in Muslim hands.
A few years later, Alfonso X the Wise sought to repopulate the city and invited the Jews of Castile to come and settle there. 90 families arrived with the characteristic names of Old Castile, castellano, carrion, castro.
In addition to the houses abandoned by the Arabs, they received from the king a flour storehouse, two synagogues, a hospital and a hostel to receive and care for the Jewish refugees and, above all, royal protection.
The heart of the Judería was the current Juderia street, the former synagogue street. The first synagogue was in the street of the same name, the second in the present-day Plaza Santo Angel, but it was destroyed in 1479.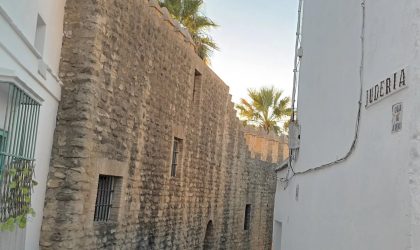 This Jewish quarter was located between the Gate of Seville and the Royal Gate in the current streets of Torneria, Juderia, Eguilaz, San Cristobal, Alvar Lopez, Cuatro Juanes, Plaza del banco and Plaza del Progreso. If the Jews had to live in this area, they worked and traded all over the city and of course around the Market. However, they were obliged to return to sleep in the judería, which closed its doors at night.
In 1391, after the outbreak of violence, the preaching of the Dominicans of the convent of Santo Domingo in the city bore fruit and most of the Jewish population (between 3000 and 9000 people) converted. The Inquisition attempted expulsion in 1483 but without success. In 1492, the Jews left the city and fled to Portugal.