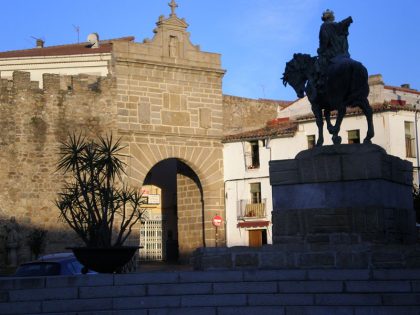 The Jewish presence in Plasencia probably dates back to a few years after the foundation of the city in 1186 by Alfonso VIII. They lived mainly in the Mota neighbourhood, around the synagogue. Nevertheless, some families settled in other parts of Plasencia.
The 13th century witnessed different degrees of tolerance. After a few decades of allowing the development of Jewish life, rights were limited. Jewish citizens were also subjected to additional taxes, especially concerning contributions to the royal treasury. By the end of the next century they constituted only about 50 families.
The persecutions that followed, especially those of the Inquisition in 1492, encouraged their departure.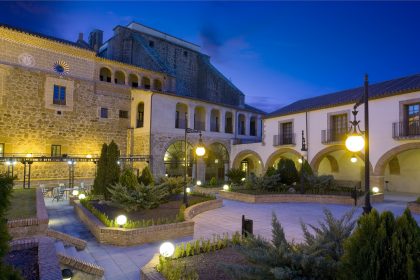 There were several synagogues in Plasencia. One of them was transformed into a church, named Santa Isabel, after the queen. Another suffered the same fate, becoming the church of San Vicente. The Jewish cemetery was also confiscated.
Traces of this Jewish life remain in Plasencia today. Especially in the old Jewish quarter. The remains of one of the two former synagogues can be found under the  Parador Nacional de Turismo. In what is called the "new Jewish quarter", near Trujillo and Zapateria, plaques have been put up, remembering the Jewish families who lived there. The ancient  Jewish cemetery can be visited, located in the area of El Berrocal. Numerous medieval documents have been found and studied by Professor Roger Louis Martinez Davila and his students as part of research leading to a publication.
Sources : Redjuderias.org, Encyclopaedia Judaica, Times of Israel