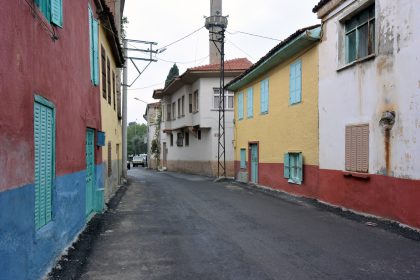 Tombstones with Hebrew inscriptions dating back to 1271 have been found in Tire's old Jewish cemetery.
The town's hamam, which dates back to the 16th century, also houses a mikveh that was certainly built at the same time.
The Jewish quarter and its three synagogues burnt down in 1917. Only the Kahal Shalom synagogue was rebuilt. It is no longer used as a place of worship and its building has been converted into a shop.
While the town's two former Jewish cemeteries have been closed, the modern cemetery, which dates from the 1960s, contains around 120 graves.