Interview with Nisya Isman Allovi, Director of the Quincentennial Foundation Museum Of Turkish Jews. A museum enabling its visitors to discover very ancient objects showing the intercation between the city's different cultures.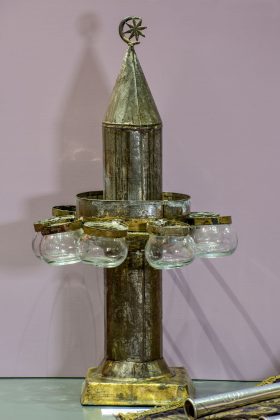 Jguideeurope: Are you participating in the European Days of Jewish Culture this year. And if so, what will be organised in Istanbul?
Nisya Isman Allovi: Yes we are participating, it will be on 12 November 2023 at the Istanbul Jewish Museum and Neve Şalom Synagogue. Held in Turkey since 2001, the EDJC day will introduce the culture and traditions of the Turkish Jews with a series of events – lectures, exhibitions, documentary films, concerts, tours – within the framework of the « Memory » theme.
The Turkish Jewish Community has been living in the territory of Turkey for centuries and on this day visitors will be able to learn more about its culture, the vanishing language Judeo-Espanyol (Ladino), Sephardic dishes, melodies and stories. The main purpose of the day is to introduce the cultural and historical heritage of the Jews as well as to share their traditional music and arts with the people of their country.The program, open to the public, consists of a variety of topics that will take participants on a journey towards the life-style of Turkish Jews.
Can you present a very original object displayed at the museum?
We have a very original Hanukkiah in the shape of a minaret. By this object we can show the interaction between different cultures in Turkey.
What are the main changes in the new complex of Neve Shalom?
We are adjacent to an active synagogue. Museum visitors may thus visit the synagogue as well as witness the ceremonies from the museum window balcony. Plus, we are on the same street of Galata tower which is a tourist attraction, a popular area in the region as well as for the Jewish heritage tours.
What monument related to Jewish culture or history in Istanbul deserves to be known better?
The Ahrida Synagogue, which is the oldest in Istanbul.