We spoke to Tomas Baum, director of the Kazerne Dossin, about the many educational initiatives to pass on the history of the Shoah and the precious testimonies recorded and shared.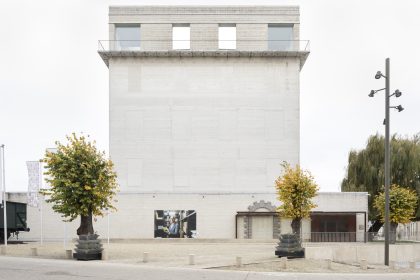 Jguideeurope: Do you receive many requests for family information?
Tomas Baum: The research centre received 1,801 requests in 2022. These requests were made by historians, researchers and students, interested individuals, but most were families. These families live all over the world and often do not realise their link with Belgium until it is too late. In many cases, we can explain how they are related to certain deportees, and sometimes they don't know their (great) uncles and aunts. There are also many exchanges between the families and our team. Frequently, both have information and archives about the family's history during the Second World War. Pooling this information is enriching for both sides.
The "Give them a Face" project is an important stimulus in this respect. People find photos online and then contact us to ask for more information. We are also gaining visibility through the image bank and partnerships. For example, the USHMM website makes it possible to click on our image bank.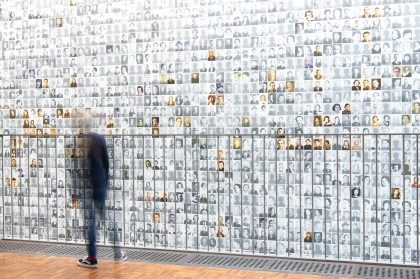 What impresses young people most about school visits?
On the 'Simon's story' tour, the youngest visitors are impressed by the fact that Simon's mother pushed him off the train (to save him) and that he was all alone. The personal stories and testimonies of the deportees are powerful.
When Natan Ramet recounts in a video the moment when, as a child in class, the teacher said that "his skull, like that of all Jews, has a particular shape and that this was proof that Jews are inferior" and the emotion felt when the pupils objected to the teacher's words, choosing Natan's side. As a result, the pupils were hit by the teacher. The children's room in the memorial also has an important impact.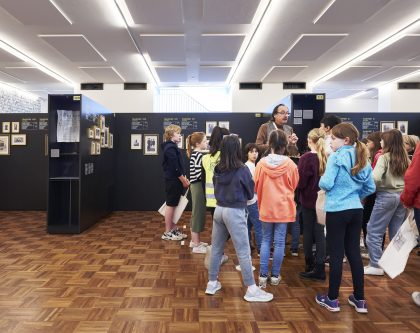 Over time, do you notice any differences in Belgium when it comes to presenting the history of the Shoah?
Many schools and over 30,000 young people visit the museum every year. This means that Belgian society (both Dutch-speaking and French-speaking) finds a visit to Kazerne Dossin indispensable in contemporary education. We are also facing challenges at a time when the last survivors of the Shoah have almost all disappeared. How can we tell this part of history without these witnesses?
Fortunately, a very large number of them have been filmed and this is of immense value, even in the future. There has been an evolution in the search for the meaning of the past. We are more interested in universal mechanisms, how propaganda works, how a mass works, how polarisation works…. We also focus on tailor-made work. Not all stories are suitable for all audiences. It's a big investment, but it's important to find angles that suit visitors. Making a connection with visitors' personal lives is essential for initial contact with the subject.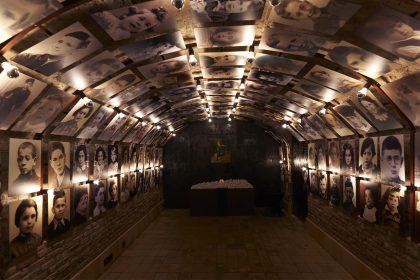 Your next project is called 'Every name counts'. Can you tell us more about it?
As part of this public project, more than 80 years after the departure of the first transport, we want to return the names of the 25,843 racial deportees. To do this, we are looking for 25,843 people who will each read the name of a victim in the Kazerne Dossin recording studios. It is in this place steeped in history, where people were deprived of their names, that we will return them to them together.
This lasting project of memory and remembrance is special not only for its scale, but also in terms of personal involvement. Every reader has the opportunity to remember and commemorate someone from the past in a very personal and tangible way. By making a name ring out, readers become spokespeople for values such as justice, solidarity and tolerance, for standards that they feel are important in society. To make the past tangible, the Kazerne Dossin provides biographical information and background guidance through a variety of channels.
From 2025, all the names will resonate in the memorial space of the former barracks and could be used in specific commemorations, as a monument to all those who were deported, and to complement the portrait wall in the museum.
Because every name counts.