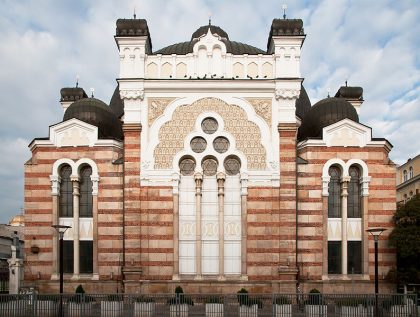 Jews reached Sofia during the first centuries C.E., the era of Roman domination. Ashkenazic Jews emigrating from Hungary and Bavaria were joined in the fifteenth century by Sephardic Jews fleeing the Spanish Inquisition.
Until 1890, they lived in a sort of ghetto, which was later torn down by the new capital of independent Bulgaria.
Although one section of the city is still called the "Jewish quarter", nothing along its main street remains today of the many shops with signs which are blending all kinds of languages: Spanish, Hebrew, and French.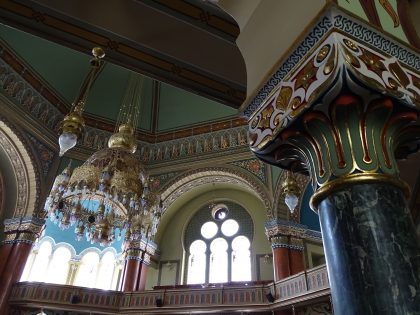 Opened in 1909, the  Grand Sephardic Synagogue still looms above the heart of Sofia. The third most important temple in Europe besides the synagogue in Budapest and Amsterdam, this synagogue is best described in stylistic terms as both Byzantine and Hispano-Moorish; it strongly resembles the famous Viennese synagogue on Leopoldsgasse destroyed by the Nazis.
Its construction was entrusted to Austrian architect Friedrich Grünanger. Seriously damaged during an Allied air bombardment in 1944, it never received any significant restoration under Communist regime. Important work has been accomplished in recent years, however, thanks to donations from Israel.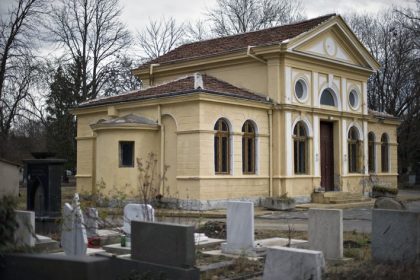 Open for worship, it is visited by only fifty or so of the faithful, though it was designed to accomodate thirty times that number.
Adjacent to the synagogue, a small  museum is dedicated to the last-minute rescue of the Bulgarian Jewish community during the Second World War.
The Jewish cemetery, dating to the end of the nineteenth century, is still in use.
Twice a week, you can join a guided tour exploring the traces of the Jewish community of Sofia: https://freesofiatour.com/sofia-jewish-tour/