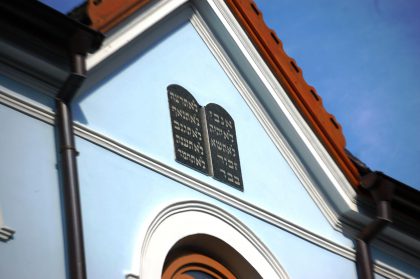 Hartmanice is located South-West of Bohemia, in a mountainous region close to the Austrian border.
Hartmanice Synagogue, also called "Mountain Synagogue" was built in 1881 that would become a new house of prayer for the growing Jewish community of Hartmanice (about 10% of the population).
After the annexation of the region in 1938, the synagogue was confiscated by the Nazis. It was then a carpenter workshop and went through numerous degradations until its renovation in 2006. The interior was also renovated and houses a small museum retracing the life of the Jewish community of the region.