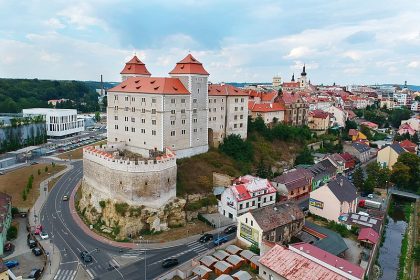 Mlada Boleslav is an old Bohemian town that developed in the industrial age thanks to the automobile industry.
The Jewish presence dates back to at least the 15th century, according to written documents of the time. About ten Jewish families lived in Mlada Boleslav in 1570 and had a synagogue. The Jewish cemetery dates from 1584.
The Jewish population was 120 in 1615. They were mainly active in the transport industry. Although they were active in the city, they were also subject to antisemitic attacks. Part of the Jewish quarter and the synagogue were destroyed by fire at the end of the 17th century. A new synagogue was built shortly afterwards, inspired by the Meisl in Prague. It fell into disrepair and was demolished in 1960.
There were nearly 900 Jews in Mlada Boleslav in 1880, but this population declined to 402 in 1910 and 264 in 1930. Most of them lived in the vicinity of the castle.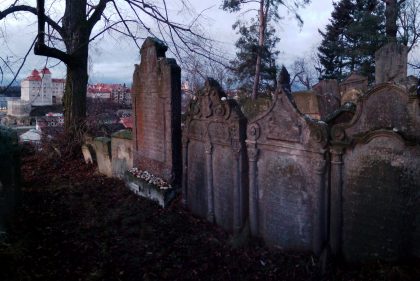 Very few Jews from Mlada Boleslav survived the Holocaust. Nevertheless, the community tried to reconstitute itself after the war. A line of prestigious rabbis and literary writers remains.
One of the historic Torah scrolls in the Beth Shalom Synagogue in Santa Fe, New Mexico, originated in Mlada Boleslav and dates from the 16th or 17th century. Transferred to Prague by the last remaining members of the community in 1942 for preservation, they were later confiscated, along with 1500 others, by the Nazis. Discovered in 1963 by an expert, the scrolls have been distributed to many Jewish communities around the world. The one in Mlada Boleslav contains letters written by both Sephardim and Ashkenazim.
Sources : Encyclopaedia Judaica & Jerusalem Post