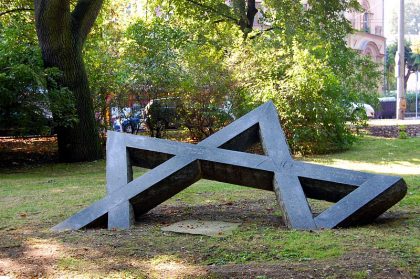 Usti Nad Labem is a town of Czech nobility and is known for its chemical industry.
The Jewish presence in Usti Nad Labem dates back to at least the 16th century, but was very irregular, as it was restricted by the authorities. It was not until 1848 that Jews were able to settle there officially. Thus the Jewish population of Usti Nad Labem increased from about 100 in 1880 to almost 1000 in 1930. The community had a place of worship from 1863, as well as a Jewish cemetery.
With the rise of Nazism, most Jews left the town. The few who remained were deported following the Munich Agreement.
After the war, a Jewish community was reconstituted, numbering 800 in 1948. Among the personalities of this period was Ernst Neuschul-Norland (1895-1968) who painted the portrait of the first Czechoslovak president.
Sources : Encyclopaedia Judaica