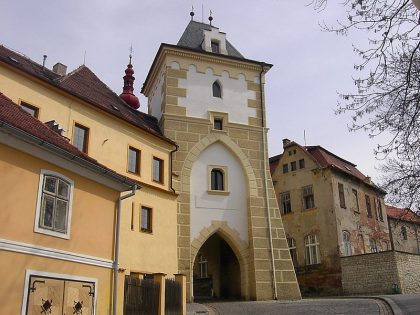 Zatec is an ancient royal city, dating back to at least the 11th century.
The Jewish presence in Zatec is very old, dating back to at least the 14th century. However, following attacks and expulsion, their official return only took place at the end of the 19th century.
Indeed, only two Jewish families lived in Zatec in 1852. A Jewish cemetery was opened in 1869 and a synagogue inaugurated three years later.
At its peak, the Jewish population was 1,082 in 1921, but declined to 760 ten years later. The community was decimated during the Holocaust.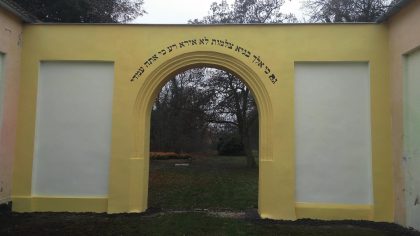 Zatec is best known in Jewish history for the weapons centre that was built there after the war by American veterans for the purpose of transporting them to support the fearful Israeli yichuv before the War of Independence.
Mostly demobilised aircraft that were refurbished and used to create the Israeli Air Force. A story told in Boaz Dvir's documentary "A Wing and A Prayer" (2015) by one of its participants, Al Schwimmer, founder of Israel Aerospace Industries.
Sources : Encyclopaedia Judaica & Times of Israel