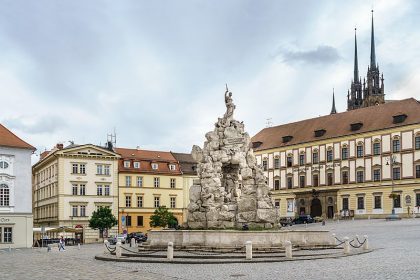 Brno is the capital of Moravia.
The Jewish presence dates back to at least the 13th century, when the local authorities invited them to settle there without the discriminatory measures imposed in other places at that time. This warm welcome encouraged development and by 1348 there were almost 1000 Jews living there. Graves from this period have even been found. However, the Jews were expelled from the city in 1454 and were not officially allowed to return until 1848. In spite of these restrictions, the Jews tried to maintain a regular presence and active life in the city, especially in the printing industry with the existence of a publisher of Hebrew texts in the 18th century.
Following the revolution of 1848, the Jews were once again able to live there freely. A synagogue was built in 1855 and a Jewish cemetery three years later. The Jews contributed to the development of the textile industry.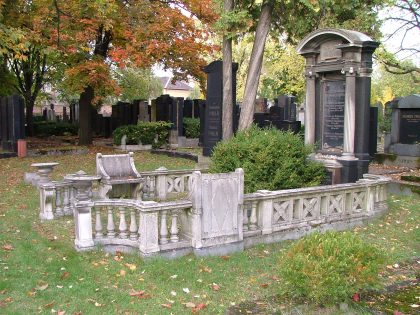 As a result of the First World War, the city took in many refugees from Eastern Europe, considerably increasing the Jewish population of Brno. The Jewish population in Brno increased from 134 in 1834 to 7809 in 1890 and 10202 in 1930. The city's cultural and academic venues allowed for intellectual development. Many of Brno's Jews were deported and murdered during the Holocaust. A memorial plaque stands today on the site from where they were deported en masse.
A thousand surviving Jews returned to Brno after the war and tried to revive its community. The orthodox synagogue, which dated from 1932, was restored and reopened in 1968. At the turn of the 21st century, the Jewish community, which consisted of 700 people, decreased to 300. Although small in number, it was active in the management and restoration of synagogues and Jewish cemeteries throughout the Moravian region.
In 2016, a sefer torah was inaugurated in the synagogue, marking the end of a year dedicated to its restoration. Hundreds of people attended the event, including the mayor of the city and the Bishop of Brno. The Jewish community has stabilised over the last twenty years and still consists of about 300 people.
Sources : Encyclopaedia Judaica et Times of Israel