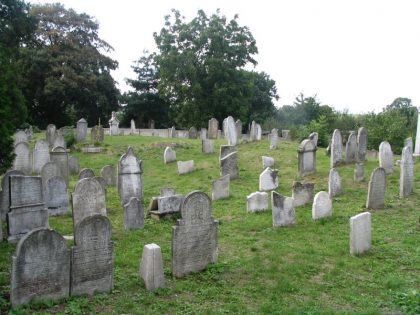 Osoblaha is a Silesian village popular with contemporary tourists for its medieval buildings.
The Jewish presence probably dates back to this period and was quite stable over the centuries until the 18th century. Jewish refugees from Vienna and Poland settled here. The Jewish community in Osoblaha included the presence of prominent rabbis.
The number of Jews declined especially at the beginning of the 19th century, due to regional conflicts and threats of expulsion. Most of them moved to the surrounding towns, mainly to Krnov. Thus, only 37 Jews remained in 1921, and the synagogue was demolished twelve years later, with the religious objects transferred to Krnov. The Jewish cemetery was destroyed during the Second World War and restored in the 1950s by the Czechoslovak authorities. In 2019, the cemetery fell victim to vandalism, a phenomenon that is quite rare in the country. 343 graves have been identified, the oldest dating from the late 17th century.
Sources : Encyclopaedia Judaica and JTA