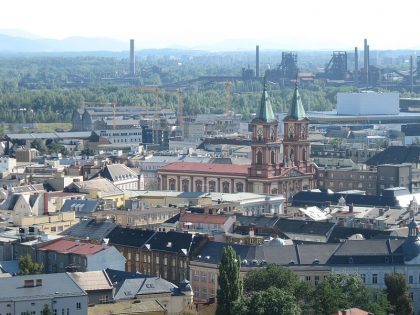 The city of Ostrava is best known for its economic activity. It was one of the great coal mining regions and a major ironworks.
The Jewish presence in the city was rather late, being limited by the local authorities. There are records of a Jewish resident renting a distillery in 1786.
A community was slowly formed, officially taking shape in 1875 with about 60 members. A Jewish cemetery was opened three years earlier.
The industrial revolution had a major impact on the town, especially with the development of coal mining and steelmaking. Many Jews from other towns in Moravia and Galicia settled in Ostrava.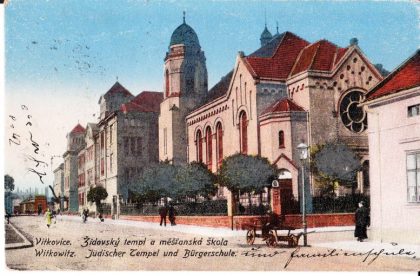 A synagogue was opened in 1879, and there were then just over a thousand Jews in Ostrava. This number increased rapidly to 5,000 in 1900. It doubled in 1937, despite the aliyah in the face of the risk of German invasion, particularly following the arrival of refugees from Galicia and Russia. As a sign of the development of Jewish associative and cultural life in Ostrava, the city had a Jewish school founded in 1919 and hosted the Maccabiades in 1929. The surrounding villages of Frystat, Karvinna, Orlova, Frydek, Mistek and Hrusov also had significant Jewish populations.
During the German occupation, the synagogues in Ostrava and the surrounding villages were burnt down. 1200 Jews were transferred to the Zarzecze labour camp. In all, 3567 Jews were deported and only 253 survived.
A Jewish community tried to re-establish itself after the Shoah. A prayer room was opened in 1978 and a Jewish cemetery was used in Sliezska Ostrava. By the turn of the 21st century there were few Jews left.
Sources : Encyclopaedia Judaica