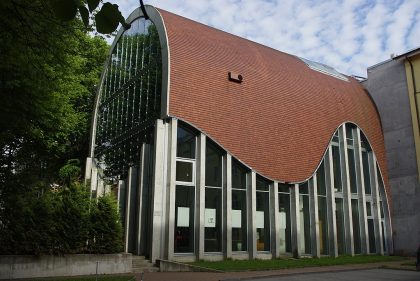 The modern synagogue is a low building, resembling a large majority of synagogues before the Shoah.
The Jewish presence in the city of Tallinn seems to date from at least the 14th century, according to documents found.
From 1561 to 1710, when the city was captured by the Swedish army, the settlement of Jews was prohibited in the area. After the Swedish rule, Tallinn was captured by Russia. Nevertheless, the resettlement in the city was not made much easier for Jews by the governing authorities.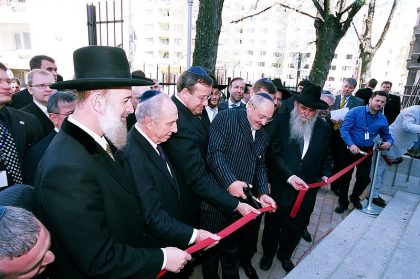 Those who founded a community were mainly drawn from the Russian military ranks stationed in the city. A synagogue was founded in Tallinn in 1883 and located in the city center, a place of welcome that prompted the arrival of other Jews in the city and the creation of a cultural center, a mikvah and butcher shops. Thus, in 1897, the Jewish population was almost 1,200 people.
In 1922, there were nearly 2000 Jews and a very present cultural life, especially school. Annexation by the USSR in 1940 put an end to local community organization. Brutal measures were applied by the Soviets.
Following the German occupation, the Holocaust claimed a large number of victims in the city and the synagogue was destroyed by bombardment. Very few survived, an estimated 10,000 people were murdered.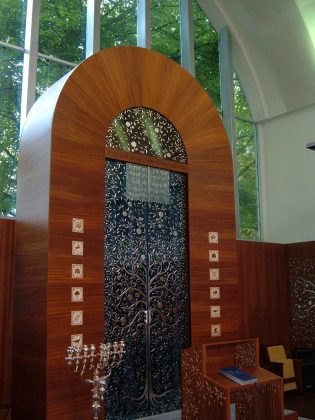 The Jewish presence was fairly stable between the end of the war and the 1970s, hovering around 3,700 people. Following Perestroika and the country's independence, many Jews emigrated, mainly to Israel.
Following Perestroika and Estonian independence, a Jewish Cultural Society was founded in the city in 1988. The following year a Jewish school was opened. There was no synagogue, but places on loan to temporarily host prayers and celebrations.
A new synagogue was established in Tallinn at the turn of the 21st century. In 2012, the Jewish presence was estimated at 1,700, a far cry from the 5,500 in 1959. The opening was a milestone as it was the first synagogue to be built after the war and took place in the presence of the Prime Minister. The building also hosts a kosher restaurant, a mikvah and a  museum.
An ancient Jewish cemetery has been present in Tallinn since 1856 on Magaziin Street. A  new cemetery was opened in 1909 on Rahumae Street. On the occasion of the centenary, it was renovated and houses a monument in tribute to the victims of the Shoah.