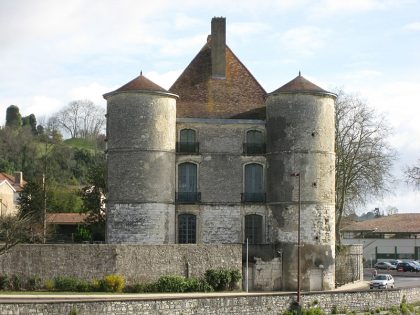 The town of Peyrehorade welcomed Marranos in the 16th century. Following the acquisition of land in 1628 from the Lords of Aspremont for a  Jewish cemetery, these descendants of Portuguese merchants settled in a community.
However, following the expulsion of 1648, many families left Peyrehorade and by the end of the century there were only about fifteen Jewish families left.
However, this number increased again in the 18th century. The town had a synagogue since the 1720s, a  second cemetery and a mikveh. A  third cemetery was acquired in 1826. A time when the Jews left the town again. The synagogue was sold in 1898 and its ritual objects incorporated into the synagogues of Bayonne and Bordeaux.