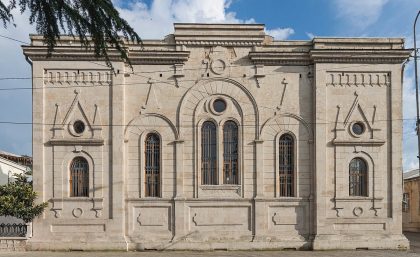 The second largest city in the country of Georgia, Kutaisi is located just over 200 kilometers northwest of Tbilisi.
The cheapest way to get there from the capital is the minibus (about 4 hours drive, 3 euros), and the most pleasant the train (about 5:30 of journey, a dozen euros).
The Jewish community of Kutaisi was one of the largest in Georgia. It was located in a neighborhood on either side of Boris Gaponov Street.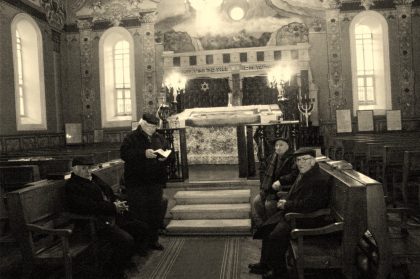 The latter was the translator of the Georgian to the Hebrew Knight's Panther-skin, epic poem and central element of Georgian literature written in the twelfth century by Shota Rustaveli. It is in this street that are the three synagogues of Kutaisi. The largest of them, number 57-59, was built in the 1880s.
Adorned with impressive interior frescoes recently restored, the great Kutaisi synagogue still operates for Shabbat and feasts. The other two synagogues, number 8 and number 10, built in the 1860s, of smaller sizes, are now closed: however, you can visit them, especially if you come in summer.