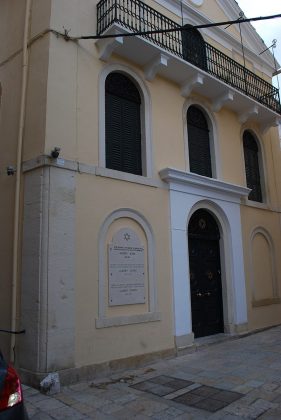 In the late twelfth century, Jewish traveler Benjamin de Tudela encountered a lone Jew on Corfu. Three centuries later, however, Jews had become so numerous here that the Venetians, then in control of this much-coveted, strategically important Adriatic island, had them confined to ghettos.
A local Christian legend, which, strangely, spoke of Judas as a native of Corfu, made Jewish life here even more unpleasant.
The expulsion of Jews from Spain, however, led Sephardic colonies to to settle on Corfu or on the six other Ionian Islands. Thanks to prevailing revolutionary ideals, French domination from 1807 to 1815 offered Corfu's Jews equal rights, which did not please the Orthodox Christian and Catholic majority.
When Corfu and the Ionian Islands were placed under England's protection following the Congress of Vienna, the fate of the 4000 Jews here rapidly worsened, due to a series of discriminatory measures including the suppression of their right to vote.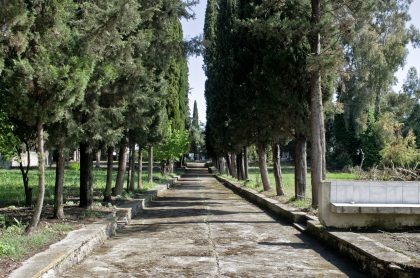 The islands' reattachment to Greece in 1864 meant a return to civil equality for the Jews, but also recurrent flare-ups of anti-Semitism. In 1891, a pogrom broke out after accusations of ritualistic crimes. An exodus of Jewish families ensued, including that of Albert Cohen, one of the most important Sephardic writers of the twentieth century.
On the eve of the Second World War, the Jewish community of Corfu consisted of only 2000 members. According to historian Mark Mazower, however, the Wehrmacht territorial commander made several attempts to stop their deportation, an extremely rare occurrence. On 9 June 1944, the order was finally given to deport them, to the overt satisfaction of the collaborationist authorities. The attitude of prominent civic and religious citizens was quite the opposite on the neighboring island of Zákinthos, where Jews were both protected and permitted to hide on the mountain-side. Only about sixty Jews remain in Corfu today.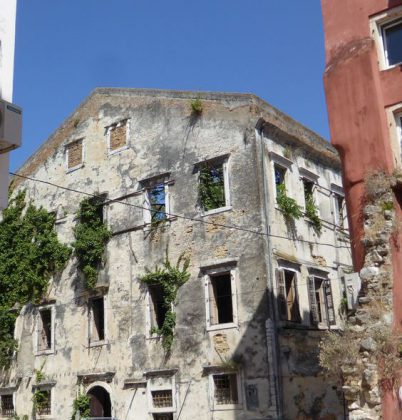 Of the four synagogues if Corfu's old ghetto, only the  Scuola Greca (Greek Temple) survived the Second World War. In Venetian style, it dates back to the seventeenth century. The prayer room is located on the second floor, with a section for women on the mezzanine. Made out of wood with a Corinthian colonnade, the tevah and aron kodesh face each other to the west and east.
The Jewish quarter, the old Venetian "ghetto" that is still called Evraiki in Greek today, stretched across the southeast section of the city, near the Venetian fortifications. It was criss-crossed with alleyways lined with faded, multistoried houses, as in Venice. The ghetto lost its urban unity due to bombardments during the Second World War.
It can be walked through starting from the Porta Réale, heading toward Solomou, Palaiologou, and Velissariou streets. Columns from a synagogue destroyed during the war were rediscovered in the early 1990s at 74 Palaiologou Street.