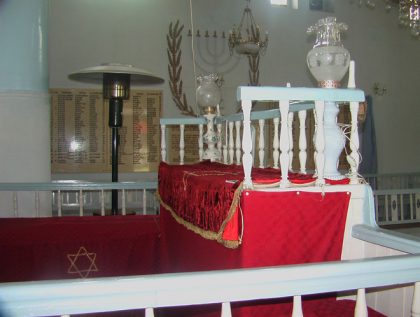 The Jewish presence in the city of Trikala seems to date from the Byzantine period. But there is not much documentation to confirm this presence.
The arrival of Jews from Spain following the Inquisition, as well as Jews from Portugal, Hungary and Sicily, increased the number of members of the community. A large part of these Jews worked in the weaving of wool.
In 1749, a fire ravaged the city and the Jewish quarter as well as the synagogues were seriously damaged.
The community grew again with the liberation of the city from Turkish forces and its integration into the Greek kingdom. With the creation of a talmud torah and the renovation of its synagogues.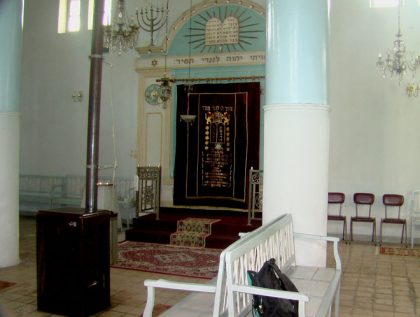 According to the 1907 census, there were 110 Jewish families in the city of Trikala. A figure which increased twenty years later to 120 families.
At the outbreak of World War II, the Greek army counted many committed Jews, including a significant part from Trikala. During the Holocaust, many of the 500 Jews were able to escape. On the night of March 23, 1944, 112 were arrested and deported. Only about ten survivors returned to Trikala at the end of the war.
In the aftermath of the war, the community consisted of 73 families. Renovation work was undertaken, particularly at the city's Jewish cemetery. Only 101 Jews lived in Trikala in 1967. At the end of the 20th century, the Jewish population numbered around 40.
The Jewish Quarter had three synagogues, the Kahal Kadosh Yevanim, the Kahal Kadosh Sephardim and the Kahal Kadosh Sicilianim. The large and old Kahal Kadosh Yevanim Synagogue was destroyed in 1930 due to its condition.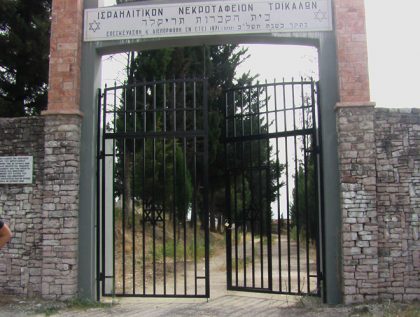 A  new synagogue was built but quickly damaged by the German occupiers during the war. The post-war renovations were again damaged, this time due to an earthquake in 1954. It was rebuilt and opened in 1957.
The small synagogue which was on Kondyli Street suffered the same damage during the war and the earthquake. It was reused to house the victims of the earthquake.
The  Jewish cemetery is located in the north of the city, close to the motorway connecting Trikala to Kalambaka. Some tombs are over four centuries old. Renovation work has been undertaken on several occasions following natural or intentional deterioration. The synagogue also suffered damage linked to anti-Semitic acts in 2019. In 2020 this was again the case for the cemetery.
The re-dedication of the Kahal Kadosh Yevanim synagogue took place in 2022. It was part of a three-day celebration that included a concert, a dedication ceremony and an exhibition in a local museum about the restoration project.