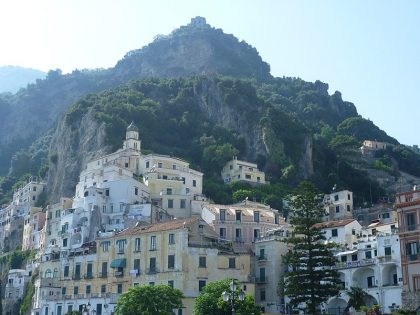 The first traces of the Jewish presence in Amalfi date back to the 10th century. Letters found in the genizah of Cairo attest to this in particular.
This small community worked mainly in clothing and silk in particular. An international trade with exchanges in Egypt, hence the indications of these letters.
Benjamin de Tudèle mentions there the presence of about twenty families in 1159, including a Ben Paltiel, probable descendant of the poet Ahimaatz ben Paltiel. Forced conversions carried out in the Kingdom of Naples forced departures or renunciation of Judaism at the end of the 13th century. The small community which succeeded in reconstituting itself at the beginning of the 14th century had to leave the kingdom of Naples in 1541, like the rest of these.
A Jewish Cultural Center is currently trying to perpetuate itself in Amalfi.