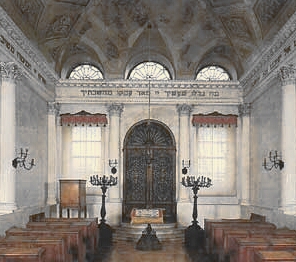 A Jewish community established itself in Soragna when Jews were expelled from Parma in 1555 and from Piacenza in 1570.
In front of the city's castle, one can find the oratory dating from 1584, since then transformed into a synagogue and Jewish museum. You'll find there a great collection of crafted objects, as well as documents retracing Jewish life in this region since the sixteenth century.
Fausto Levi, the president of the Jewish community of Parma, began in the late 1970s to collect archives attesting to the presence of Jewish life in the area and the locations of the ancient synagogues. The results of this research have since been put on permanent display in the Jewish Museum in Soragna.
The  Jewish cemetery of the inhabitants of Soragna is located in the Argine countryside. It dates back to 1839.