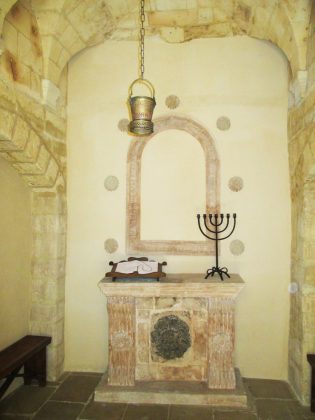 Historians believe – although the exact dates are still lacking – that there was a Jewish quarter in the small town of Manduria between the thirteenth and seventeenth centuries. It is likely that, the Jewish community of Naples found refuge there after its expulsion from the kingdom.
The giudecca was not separated from the rest of the city by walls, until the expulsion of 1510. At the request of the council of the city, the inhabitants returning to the city after the expulsion transformed their Jewish quarter into a ghetto isolated from the rest of Manduria.
The giudecca and  the synagogue in the central square, are still visible nowadays. The Jewish quarter was built around what is today the main Church of the city,  Chiesa Madre.
As in the city of Trani for example, this intermingling of Jewish and Christian homes in medieval times, is a sign that the two communities lived in goodwill and has commercial ties until the expulsion.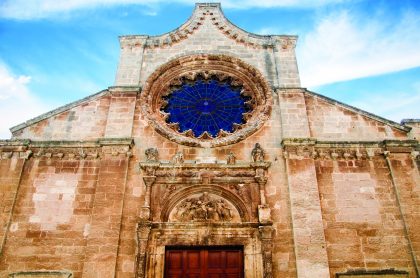 In the eighteenth century, the synagogue was desecrated and transformed into a manor. However, signs on the portal, such as a floral motif, are representative of the synagogal art of this region. In addition, a menorah is still visible. The synagogue is now a private building, but can be visited in advance by contacting its owner.
In the summer, it is possible to visit the giudecca with a guide by contacting the tourist office of Manduria.
Source: Francesco Pio Gennari – Visit Manduria