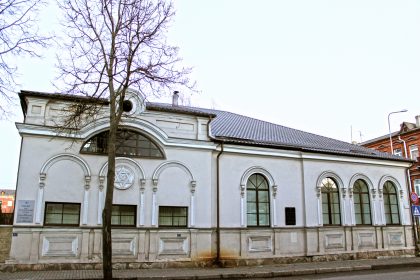 A Jewish Community was established in the 1750s, with many persons working as artisans. The Jewish population rapidly Evolved in the 19th century, numbering 1559 in 1815 and 2918 in 1847. The development of railroads and different industries such as grain and timber encouraged the growing of the city.
In 1898, the number of Jews working as artisans in Daugavpils grew to 5000. Jobs became more diverse, linked to the industries developed or new ones in textile. Workers movements begain to appear, such as the Bund or Poalei Zion, as well as self defense groups tackling the threats of pogroms.
In this era, the 32400 Jews represented almost half of the local population. Prominent rabbis studied in the yeshivot, such as mitnagged Meir Simhah Hakohen and hasid Joseph Rozin.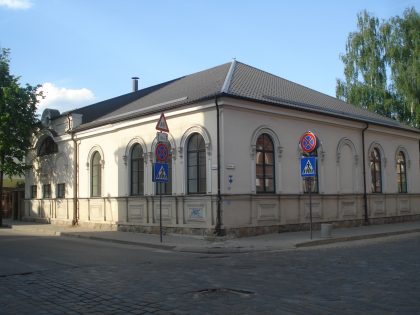 The First World War provoked the destruction of part of the city and the escape of many of its inhabitants. In the 1920s, only 11000 still remained. Zionist movements began to gain a certain success, as well as Jewish schools which totalled six.
The Soviet occupation in 1940-1 forced Jewish movements, organizations and institutions to close. Jewish schools were forced to teach the Soviet curriculum.
When the Nazis conquered the city in 1941, a pogrom was organized. Synagogues were burned downed or used for the troops. 1150 Jews were assassinated in one week and the other 15000 placed in a ghetto. Many other massacres occured Durring the war. Thus, during the Holocaust, about 9000 Jews were assassinated in Daugavpils.
In 1970, a community was constituted of about 2000 Jews, who prayed in one synagogue. But after the waves of emigration, at the turn of the century, only a few hundred Jews remained in the city.
The only remaining  Synagogue was built in 1850 in the city center. The Jewish Museum is located on the 2nd floor. Visit requests must be made beforehand.