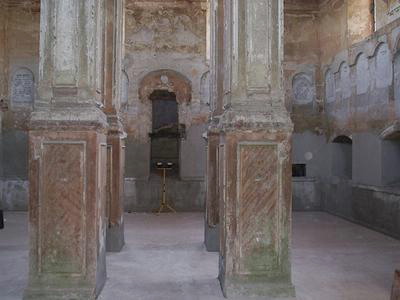 Jews settled in Rymanów so long ago that there exists no document mentioning their arrival. In the fifteenth and sixteenth centuries, the inhabitants of the city lived mainly from the cultivation of the vines and the wine trade, activity in which the Jewish community held a preponderant place. In 1765, a thousand Jews lived in Rymanów, or 43% of the population.
In the eighteenth century, Rymanów became a center for Hasidism in western Galicia, under the influence of the tsadik Menahem Mendel (also known as Mendel of Rymanów), who was a student of Elimelech of Lyzhensk and Shmelke Horowitz of Nikolsburg (Mikulov).
In the nineteenth century, the Jews of Rymanów worked mainly in trading and lending. The discovery of hot springs turned the city into a famous place for thermal tourism. The Jewish community benefited from this growth.
The Germans entered the city in September 1939. From 1940, Jews from nearby cities (including Krakow) were deported to Rymanów, the Jewish population consequently reached 3000 souls. The Rymanów ghetto was officially established in 1941. In 1942, the Jewish population was either deported to the death camps of Plaznow or Belzec, or shot on the spot. About 300 Jews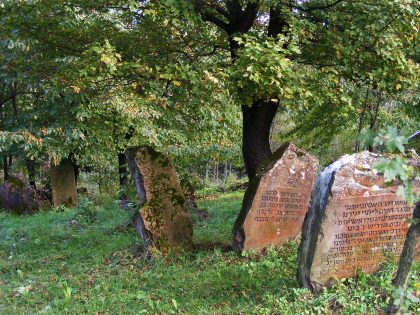 from Rymanów survived the war, 20 of them survivors of the camps, the rest had fled to the Soviet Union, or were hidden by local residents.
The synagogue was built before 1712, without its exact date of erection being known. Located near the rynek, on Piekna Street at the intersection with Kilinskiego Street, it attests, by its architectural importance, to the status the Jewish community once held in the city. Built of stone and brick, it integrated into the defense system of the city. The building was rebuilt in the 19th century. A women's gallery, destroyed in the 1950s, was added. The synagogue was restored in 2005.
The Jewish cemetery of Rymanów is in excellent condition thanks to the work of maintenance and conservation pursued by local inhabitants. Located on Slowackiego street, it is better to call before visiting. In 2007, a grave dating back to 1615 was found, the oldest discovery to date. During the Second World War, it was the place where Jews were shot.
The legacy of Rabbi Elimelech
"Before he died Rabbi Elimelech laid his hands on the heads of his four favorite disciples and divided what he owned among them. To the Seer of Lublin he gave his eyes' power to see; to Abraham Yehoshua, his lips' power to pronounce judgement; to Israel of Koznitz, his heart's power to pray; but to Mendel he gave his spirit's power to guide."
Martin Buber, Tales of the Hasidim: The Later Masters, Trans. Olga Marx (New York: Schocken Books, 1948).