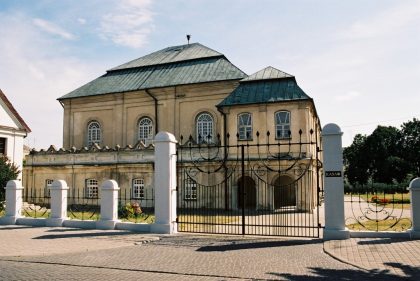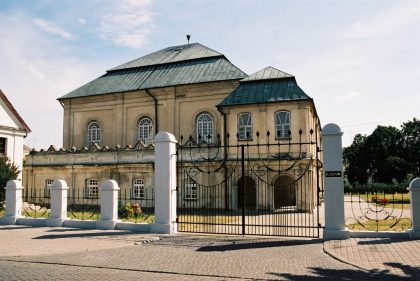 Jews began settling in Wlodawa in the seventeenth century. By the turn of the twentieth century, they numbered 3670 (66% of the population), then 4200 (67%) in 1921, and 5650 (75%) in 1939. The Germans created a ghetto to which they deported 800 Jews from Kraków and 1000 from Vienna, before exterminating them all in the camp near Sobibór, a mile or two from here in the forest, beside the Bug River.
Wlodawa contains one of Poland's most important Baroque synagogues. Built in 1762, it features a square shape with a high upper floor and sloped roof. Destroyed during the occupation, it was restored after the war. A scene from the film Shoah by Claude Lanzmann takes place here: the synagogue appears in close-up while the director interviews a witness from the era, Pan Filipowicz.
Shoah (excerpt)
"There was a synagogue in Wlodawa?
Yes, there was a synagogue and it was very, very beautiful. When Poland was still controlled by the czars, the synagogue was already here. It is even older than the Catholic church. It is no longer active. There are no more believers around here."
Claude Lanzmann, Shoah (Paris: Gallimard-Folio, 1997).