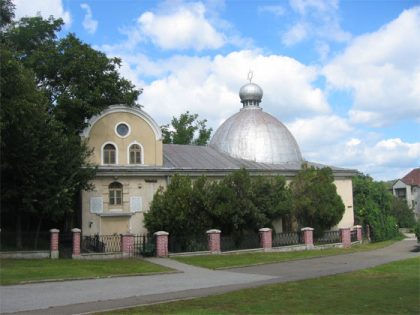 The city of lasi, Moldavia's capital since the sixteenth century, is surrounded by little towns of pastel-colored houses and whitewashed, thatched cottages.
Long ago, places like Bivolari, Harlau, Podul Iloaei, and Târgu-Frumos were abandoned by their Jewish inhabitants.
In the 1920s, it was lasi that contained the eastern region's most important Jewish community. Populated by artisans, kabbalists, merchants, and Talmudists, the city counted 43000 Jews at the time, or half its total population, and no fewer than 112 synagogues.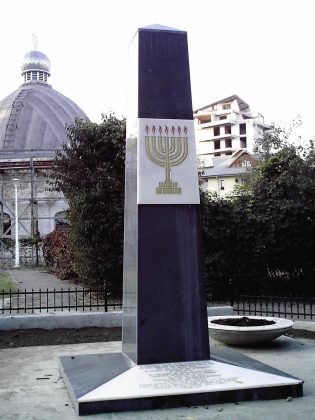 It was here that, in 1876, Abraham Goldfaden staged his first production, the foundation of European-Jewish theater. French-language poet Benjamin Fondane was born here as well, in 1898. It was also in lasi that some of Romania's most virulent anti-Semitic movements developed. lasi was thus chosen, on 8 November 1940, as the seat for the Iron Guards, a Fascist and fiercely anti-Semitic organization outlawed after its January 1941 uprising against General Ion Antonescu. This very dictator, after putting a stop to the Bucharest pogrom, turned around and supported in June of the same year the massacre of some 12500 Jews in lasi and Dorohoi (a tragedy described by Curzio Malaparte in his remarkable book Kaputt).
What remains today of lasi's Jewish community, which once rivaled the communities of Poland, Ukraine, and Russia? In the late 1960s, fewer than 2000 families still lived in lasi, and only eleven synagogues remained here. Today, only a few dozen people belong to this  community, which runs the kosher restaurant and the  Museum of History and Art.
The Grand Synagogue is the oldest one in the region. Built in 1671 on the order of Rabbi Nathan Hanover, it was first restored a century later, then modernized in 1864. Proudly blending Ashzenazic, Byzantine, and Sephardic architectural elements, it attests its kinship not only to ones in Bohemia, Poland Ukraine, and Russia, but also to those in Greece and Bulgaria.
Note that gravestones from the old Jewish cemetery on Clurchi Street have been transferred to the  cemetery on Pàcurari Street, where a monument commemorates the victims of the June 1941 pogrom.
Three identities, one destiny
Benjamin Wechsler, Fundoianu or Fondane?
Three distinct identities -Jewish, Romanian, and French- struggle for primacy in the work of this problematic poet. It was the first of the three that brought about his death in Birkenau at the end of May 1944.
Born in 1898, poet, essayist, philosopher and filmmaker Benjamin Fondane left his native city, lasi for paris in 1923:
"Locked in a memory like an obscure line of poetry
In an emptiness run through with flags and dreams
I await your arrival, trumped of Catastrophic Fear"
he wrote in 1922. Imprisoned at Drancy in 1944, he refused a pardon offered him after his wife and friends (Emil Cioran, Stéphone Lepanscu, and Jean Paulhan) intervened on his behalf. He instead chose to accompany his sister on her final journey.