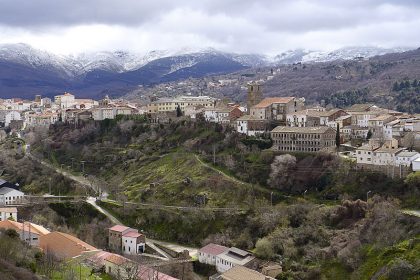 The Jewish presence in the city of Béjar seems to date back to at least the 12th century. A time when the community was of particular importance, with Jews at one time representing almost 20% of the total population. This development continued after the violence of 1391 and the consequent arrival of Jews in the region. With its aljamas, a large Jewish quarter where there is a synagogue, a yeshiva, a mikveh and other institutions.
Following the Inquisition of 1492, many Jews had to flee Béjar, often taking with them the memory of the town by changing their family name to Behar, Bejar or Berajano…
The  David Melul Jewish Museum, named after one of its great contributors, is located in a 15th century building next to the Church of St. Mary. Among the objects presented in the museum, one can find the Béjar Charter, which organised the cohabitation between the different cultures. But also a tombstone from the Middle Ages and ritual objects. The history of the Jews of Béjar and of the Marranos who remained in the town is also presented.
Sources : Redjuderias.org, Museojudiobejar.com