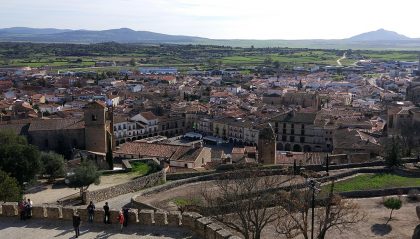 The community of Trujillo is first mentioned in 1290. Just before the expulsion it had 150 members. All of them went to Portugal.
Not long ago, construction in the back of a pharmacy brought to light the site of an old synagogue. An inscription from Psalms (118-20) reads: "This door is the door of the Lord: the Just will enter through here".
The adjoining house has two vaulted rooms that are disfigured remains of the synagogue. Sadly, they cannot be visited.